18 July 2023
2 Minute Read
Easter Break In Cork City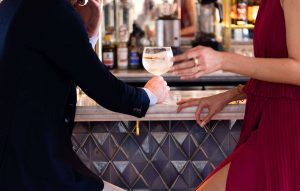 Here in Ireland, Easter is considered an important holiday, as it is a celebration of new life in all its forms. Many people therefore choose this time to travel for new adventures, or to be closer to their families at this holiday season.
If you're still searching for the perfect Easter break, we invite you to experience our two-night Urban Escape where you can enjoy breakfast on both mornings, our signature Merchant Prince Cocktail on the Panorama Terrace or in The Glasshouse and Dinner on one evening in the Panorama Restaurant. Take in a movie at Cameo Cinema while enjoying a Montenotte Gin & Tonic and some freshly popped popcorn to savour.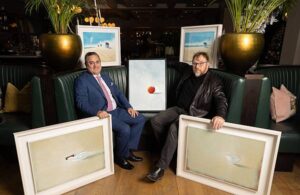 This Easter weekend, we invite guests to explore and engage with our latest Artist in Residence exhibition 'Themes' by Paul Christopher Flynn. Come and join us for a guided tour of his exhibition on Good Friday at 7pm with Paul in person or enjoy an exclusive painting demonstration on this Easter Saturday at 12 noon. Paul will be able to discuss his art works in depth, as well as share more tips and ideas for you to create your own masterpieces. A very special installation for an important weekend.
Did you know that one-fifth of Ireland's Michelin star restaurants are located in County Cork so now is the perfect time to book a visit and get that sought after booking at one of the following restaurants.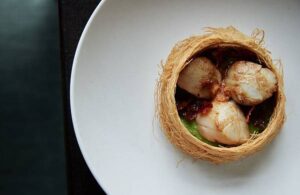 We do like to give a special mention to our neighbours, The Glass Curtain. Located just a 10-minute walk from The Montenotte Hotel, The Glass Curtain's dedication to organic, nutritious, sustainable, and seasonal produce has allowed them to create a truly unique dining experience. With a little inspiration from their teams' exotic travels, all of their food is cooked with grá and some kissed with a little flame.
Danielle, our Guest Relations Manager is also very busy with her Easter preparation for our guests, but she has taken some time to specifically highlight her Top 5 of the best recommendations for a visit too, whilst you visit Cork this Easter.
The Jameson Distillery, Midleton
We work so closely with the team at the Jameson Distillery in Midleton. Take a tour of the world-famous distillery at Midleton! The Jameson Experience Tour is a fully guided tour of the original Midleton Distillery, which brings the stories of Jameson's rich heritage to life and includes a comparative whiskey tasting.
Cork City Gaol
This magnificent castle-like building once housed 19th century prisoners. Take a trip back in time and wander through the wings of the Gaol, accompanied by the shuffling feet of inmates and the jingle of the warders' keys.
Fota House, Arboretum & Gardens
Celebrate Easter amongst the flowers, plants and gardens that are in full bloom during this spring season. Fota House is not only a regency style great country house restored for tours and history, its home to an abundance of community events for Cork City visitors to partake in.
Saint Fin Barre's Cathedral
One of the oldest and most divinely adorned architectural church buildings in Cork city is the Saint Fin Barre's Cathedral. Having been home to services since 606 AD, this sanctuary displays murals on the church ceilings, colourful stained glass windows, a 46 foot high Bishop's throne and a 1870 church organ that has 3012 pipes! A beautiful, majestic cathedral, and a must see when on an Easter break in Cork city!
Nano Nagle Place
Nano Nagle Place is an unexpected oasis in the centre of bustling Cork City, a restored convent, a place that celebrates Nano Nagle's vision of empowerment through education, community inclusion and spiritual engagement for a contemporary world. The complex houses an award-winning museum, regenerated heritage buildings, walled gardens, a design shop & Cork focussed book shop and the wonderful Good Day Deli.