3 March 2023
2 Minute Read
How To Pair Wine With Food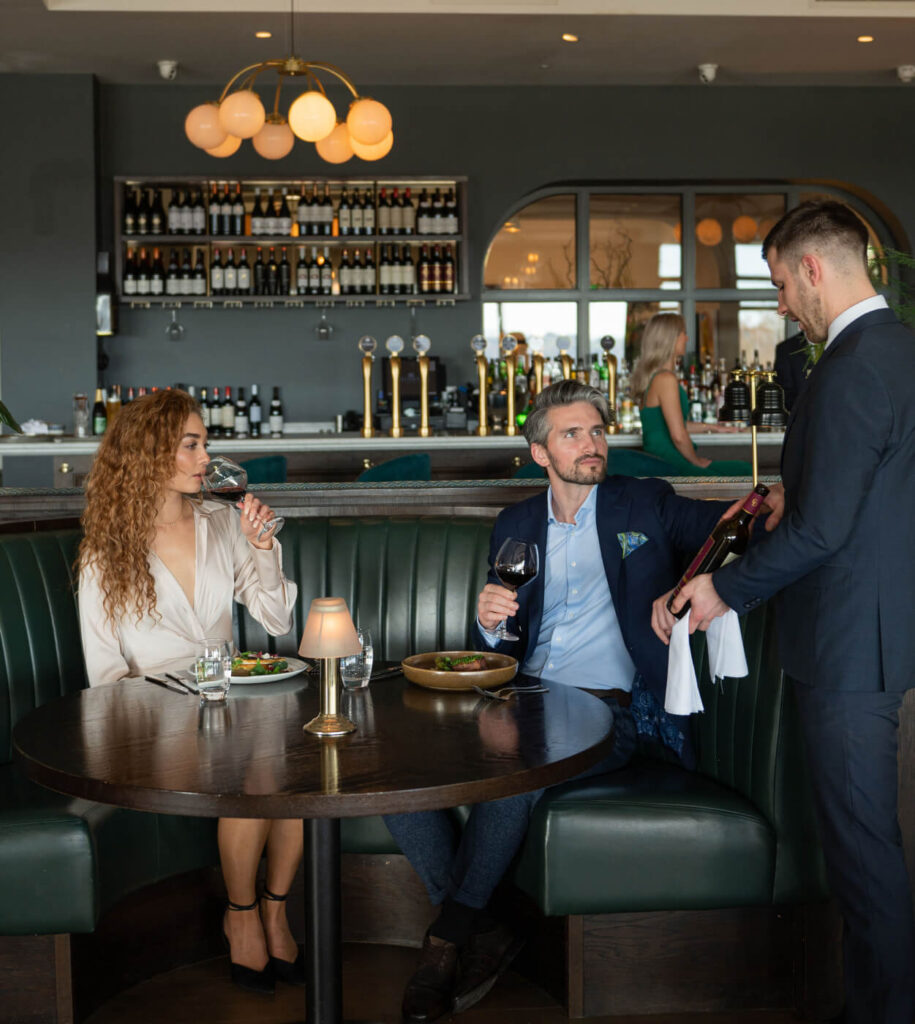 Pairing food and wine is one of the great culinary pleasures. Whether you're hosting a dinner party, cooking a romantic meal, or simply enjoying a takeaway, matching wine with food can seem an intimidating task. Luckily, we have sought expert recommendations from our Director of Operations, Matthew McClure who will have you matching wine with a sommelier before you know it!.
There are two basic rules when it comes to wine pairing: congruent and contrasting pairings. Contrasting pairings achieve balance through flavours that oppose one another, whereas congruent pairings share their flavour profile and create balance via harmonious amplification, for example dessert with sweet wines.
Let's take a closer look. Laurent Perrier Champagne is our house Champagne here at The Montenotte. With its composition marked by a high percentage of chardonnay, Laurent-Perrier Brut is the signature House style, offering freshness, lightness, and elegance, consistently showcasing the essential qualities sought by Laurent-Perrier. Laurent Perrier pairs beautifully with our fresh Galway Bay oysters.
Swallows Tale chenin sauvignon Blanc is a stunning wine originating from the Western Cape in South Africa. On the palate it has flavours of pineapple and citrus fruits. This wine is best enjoyed with a full flavour dish. It is a great pairing with our Peruvian chicken, as the blend of the chenin and sauvignon grape, cut through the heat from the chicken.
The Edge pinot noir is from the Martinborough region in New Zealand, which accounts for only 1% of New Zealand's wine production. This pinot noir is light but possesses strong flavours of cherry, raspberry, and strawberry. This pinot noir works well with our beef filet. A beautiful wine, that is unassumingly full of flavour.
Organic Fantini, Montepulciano d`Abruzzo DOC is a stunning Italian red, coming from the Abruzzo region in central Italy. Intense, persistent, and fruity with a strong aroma of wild berries and a hint of vanilla. Full-bodied, well balanced, with a clean finish, this wine pairs beautifully with our Skeaganore duck dish.
When it comes to pairing wine with food, everyone's perception is unique. Some people may prefer a salty taste, whilst others prefer sweet. Therefore, no matter how we may like to imagine different food and wines together, you won't know until you try. Happy hosting!