18 July 2023
2 Minute Read
Beautiful Energy at Bellevue Spa Cork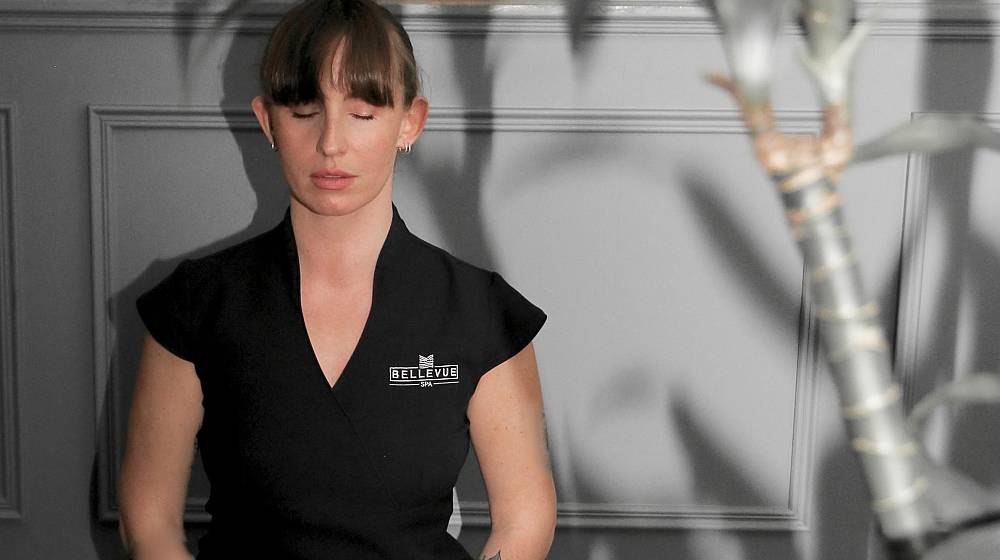 This May, Bellevue Spa re-opened its doors for the third time in this past year, following the most anticipated government announcement. We are truly delighted to be able to welcome back new and existing customers once again.
We would like to congratulate Marta Wyrzykowska on her promotion to  Head Therapist  and In-house trainer. Marta has been working with Bellevue Spa for nearly 3 years and has an exceptional expertise from working in the world class establishments. She has grown from strength to strength in her time in Bellevue Spa and her enthusiasm is infectious. Marta spends her free time learning new ways to improve the mind, body and soul and is also our Reiki Master.
After a very long year, we all need to recharge our batteries and here at Bellevue Spa we have just what you need.  We promote wellness and we take a holistic approach and aim to always spread positive energy within the team and our clients. With this in mind, we have two energy related practices in Bellevue Spa. Reiki and The Art of Smudging.
Our Reiki Master Marta explains:
"Reiki is a type of energy healing that targets the energy fields around the body. Energy can stagnate in the body where there has been physical injury or possibly emotional pain. In time, these energy blocks can cause illness.  I continually witness healing properties of this beautiful energy on my clients and myself and I would like to invite everyone to try it for themselves. At different stages of our lives our energy is thrown out of balance and once cleared, it will enhance harmony, clarity and connection back to our body, mind and soul."
Martha is a Reiki practitioner for the past 4 years, and a Reiki Master for the last two.
In addition to Reiki, we have implemented a new daily ritual known as the 'Art of Smudging' using Palo Santo natural sacred incense. Palo Santo is one of the most fragrant woods in the world, is 100% authentic and is certified by the National Forest Service and Wildlife of Peru.
The Art of Smudging will free our clients of any negative energy and encourage to discover peace, calmness, and tranquillity during the visit to Bellevue spa. Cleansing ritual will be carried out by Jennifer McCarthy, the manager of Bellevue Spa. Jennifer will light Palo Santo wood for 30 to 60 seconds before each treatment to release its purifying aroma to allow for the calmness and peace to come.
For the Summer months, we have created a Summer Renew Reopening Package to help you relax, unwind, and get ready for the summer ahead.
This beautiful treatment will last 60 minutes, you can choose two of the following treatments:
Express Facial |  Hot Oil Back Scrub | Back, Neck and Shoulder Massage |  Leg and Foot Massage | Hand and Arm Massage | Indian Head Massage.
This treatment is priced at €95 and includes a glass of Prosecco in the relaxation room after the treatment