25 July 2019
2 Minute Read
History Begins With A Merchant Prince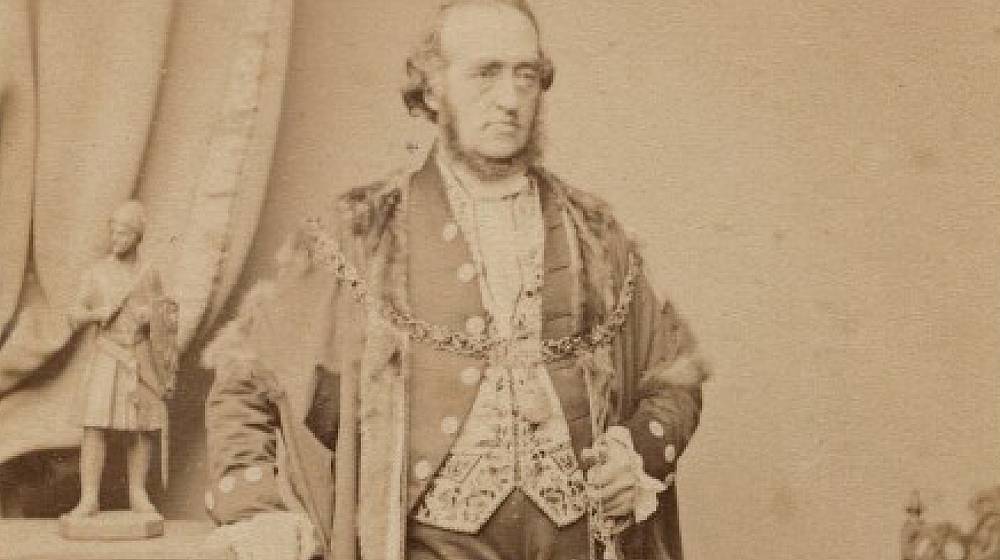 In 2017 the management team of the Montenotte hotel decided to embark on uncovering the history of our unique hotel. Having limited knowledge on its previous residence we commissioned a local historian, Margaret Lantry, recommended by UCC for her knowledge of Cork's Merchant princes. The research project took over 12 months but the history uncovered and the stories told were remarkable.
The research documents, the background history, to the houses and the hotels on the site preliminary research was conducted involving the examination of the land records including ordinance survey, name books and letters, the tithe allotment books and valuation office records. The 1901 and 1911 censuses and Cork city street directories were also examined as were street directories since 1867. Other sources used where newspapers for mentions of the Lee view hotel and country club hotel in order to find out more about their history.
The original mansion house of the Montenotte hotel was first built in the 1820's, set on the hilltop overlooking Cork city. A luxurious home built by a butter merchant, to view his cargo coming in and out of Cork harbour. Lee view house consisted of a house, basement, privy, 2 coach houses and 2 stables. William Harrington purchased the remains of a 900 year lease from John Ingram in 1836, he was paying £11 in ground rent.
The gate lodge of Lee view was occupied by Michael Walsh, who would have rented or leased it from William Harrington.
John Ingram of 39 Grattan Hill, Cork, died in about 1844. Probate to his estate was granted on 5/1/1846 in the Prerogative Court of Ireland.
William Harrington, a retail/wholesale chemist, Justice of the Peace, of Lee View, Cork. Son-in-law of William Stanley (formerly Comptroller Inland Revenue Department, Ireland), of Dublin. He had three sons, William Barry, Ignatius Earle and Stanley, who together established the Shandon Chemical Works on the Commons Road in 1885. From this company was later formed Harrington Brothers Ltd, London, and in 1922 Harrington & Goodlass Wall (HGW). In 1896 another company was founded, The Cork Chemical & Drug Company (office at 80 Patrick Street).
Stanley was born at Lee View in 1856. He was knighted in 1907 during the visit of the Prince of Wales to Cork and became privy councillor in 1918. He was involved in many bodies in the city, such as the Cork Chamber of Commerce (President 1982-3), Queenstown Naval Dwelling Company Ltd. In 1907 Stanley was a director of the Munster & Leinster Bank (later AIB) and a member of the UCC Governing Body. He was living at 'Trafalgar' in 1907. In 1949 he was awarded an honorary degree by UCC. Stanley was married in 1883 to Catherine Lyons, daughter of Thomas Lyons, JP, of Waterview, Co.Cork. After the death of his father-in-law, Stanley became chairman of Thomas Lyons & Company. Stanley died at his residence. 'Araglin', Rushbrooke, Co.Cork, on 31 July 1949.
William Barry Harrington was living at Lee View in 1907. He was also a chemist but also involved in many companies and bodies in the city, such as the City of Cork Steam Packet Company Ltd, Cork Gas Consumers Company and the Anglo-Irish Condensed Milk Company Ltd. William and his brother Stanley were registered as a member of the Pharmaceutical Society of Ireland in 1891.
In both the 1901 and 1911 Censuses, the inhabitants of Lee View, located in the townland of Ballinamought West, North East War of Cork city, were William Harrington, Daly, Linehan and O'Keefe.
In the 1921 Guy's Cork Almanac, William B. Harrington is listed at Leeview. As if the history of the Harrington Family is not already exciting enough, it turns out that this family who created HGW, is better known today as Dulux Paints, and the original site still is in operation on the Commons Road, Cork.
In the 1943 and 1945 directories, S. Haynes is listed here – could this be a relative of the Coleman-Browns?…..this is where the story of what we know as The Montenotte Hotel really begins and the story of Lee House becomes exciting.
We will continue to share with you the history of our magnificent Georgian Mansion House, it's inhabitants along with the stories of the here and now. What has been uncovered is truly unique and we hope you enjoy reading about the history as much as we have along with uncovering even more tails from those that know the hotel and mansion house of old.